Changing The Game
Revolutionary Technology
Ovid BP, simply put, is the quickest and easiest way to accurately take your blood pressure.  Just take a short video of your face, and moments later we'll return your results.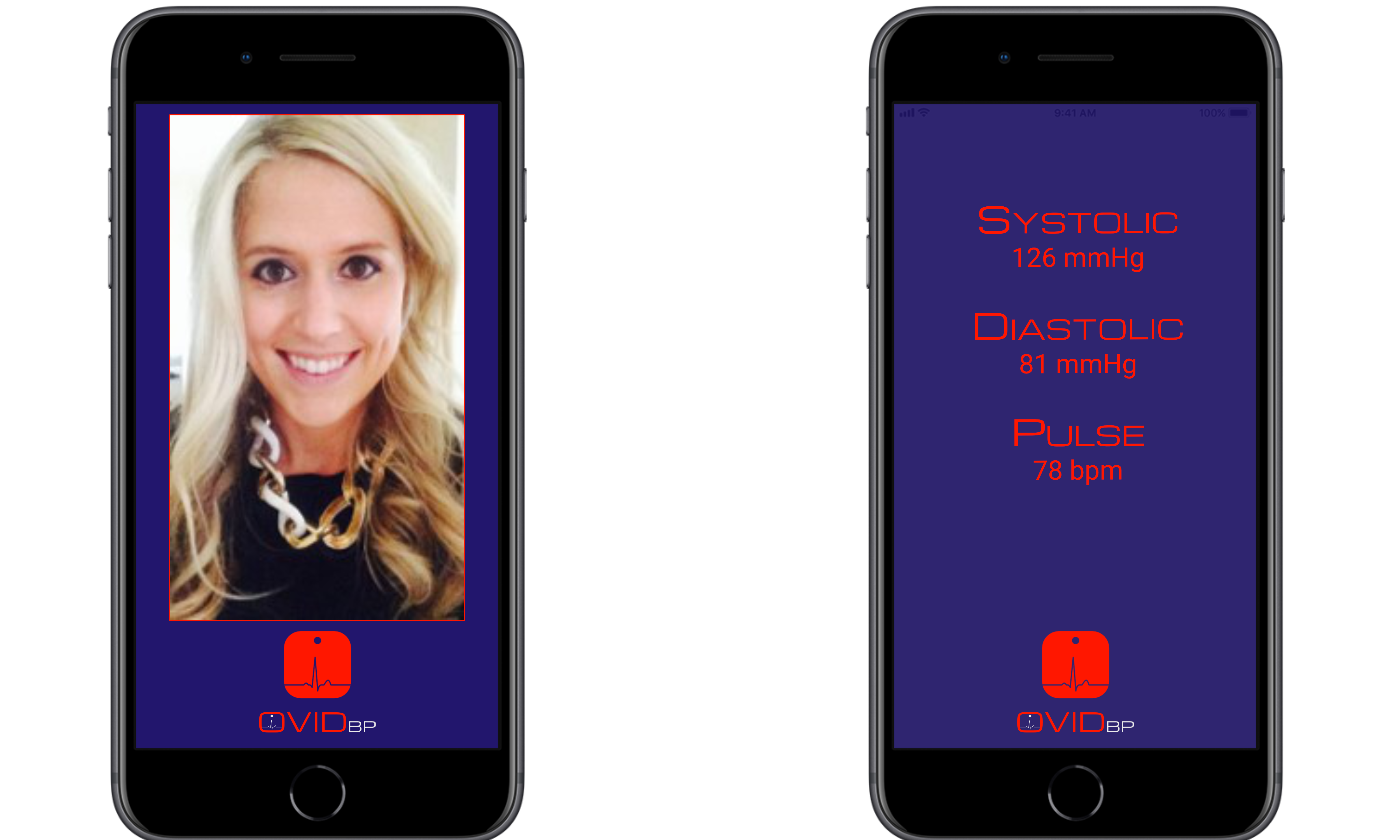 Data Acquisition
Our patented and proprietary software leverages the advanced technology native to your smartphone, tablet, or PC to capture specific visual markers that are proven indicators of your blood pressure level.
Cloud Computing
Ovid BP captures these indicators several times per second and relays them to the cloud for analysis. Because blood pressure readings can vary from minute to minute, the data sample is analyzed for quality and consistency to ensure an accurate reading.
Innovative Software
Ovid's patented and proprietary blood pressure engine then systematically analyzes the sample and calculates your systolic and diastolic blood pressure and heart rate… all in a matter of seconds!
Easy
Ovid BP makes taking a blood pressure reading as easy as taking a selfie or video chatting with a friend.  Simply take a short video of your face and Ovid BP will do the rest.
Accessible
The best blood pressure device is the one you always have with you.  Because Ovid BP is a cloud-based software solution that requires no special hardware, it is available to you on your favorite connected device anytime and anywhere.
Accurate
Ovid BP technology is proven to be as accurate as today's most advanced home blood pressure monitors.